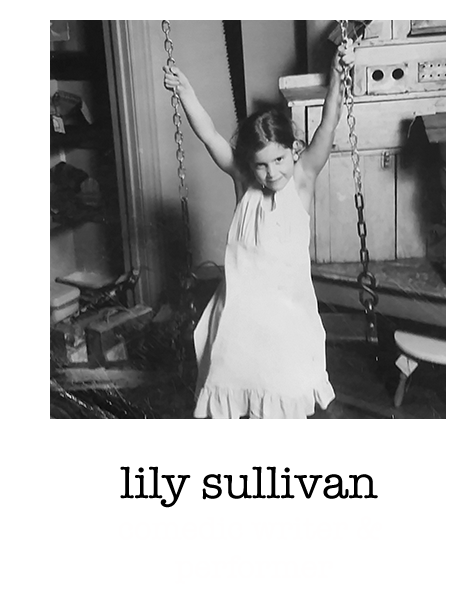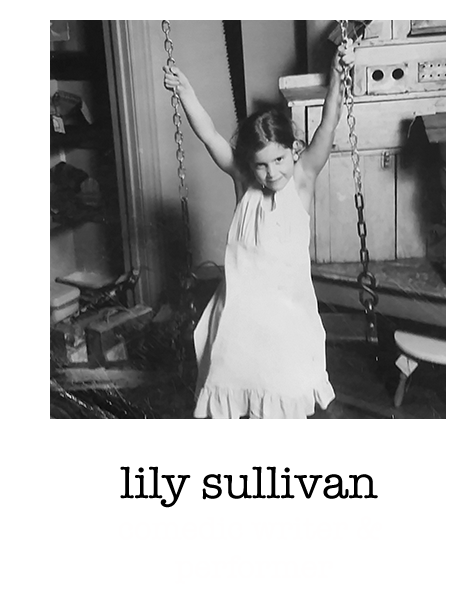 As the middle child of three siblings, Lily Sullivan craves attention. She grew up in both Chicago and Telluride, before graduating from Bates College in Maine with a major in Anthropology and a minor in Theater.
Having never been cast as the ingénue, Lily found herself playing fascinating roles like "Milkmaid," "Chorus #5," and last but not least, the back half of a "Mammoth" (yes, she was technically cast as the Mammoth's butt). Lily took this as a sign she was destined for stardom and moved to Chicago to pursue her dreams.
In Chicago, she studied improv and sketch comedy at iO Chicago, the Annoyance, and The Second City. Lily performed for The Second City Touring Company, Second City Communications, and Second City Theatricals. Yet, this wasn't enough to satisfy her hunger for adoration. Lily moved to Los Angeles in 2015, where she now performs with The Village Bicycle at iO West, and with her sketch and improv team, "Twins." Videos produced, edited, written, and acted by Lily have been featured on BuzzFeed, the Second City Network, NBC Chicago, and The RedEye.
Last year, Lily was selected to perform in Just for Laughs Comedy Festival in Montreal as part of their 2016 annual list of up-and-coming comedians highlighted in their "New Faces" showcase. She also writes and stars in her own web series for Project Runway, called Project Sammy's Way, where she plays a wanna-be fashion designer whose attempts to get on Project Runway are disastrous. The character also hit the streets of NYC during New York Fashion Week's spring 2017 season.
As Chalkboard's first consultant, Lily knows that any essay can be improved with humor, and she brings her extensive experience writing sketch comedy and screen plays to assisting students. For video portfolios, she can help edit, critique, and produce submissions.
Ultimately, Lily hopes to someday win a Tony for the reprise of her beloved role as the Mammoth's behind in The Skin of Teeth…fingers crossed!