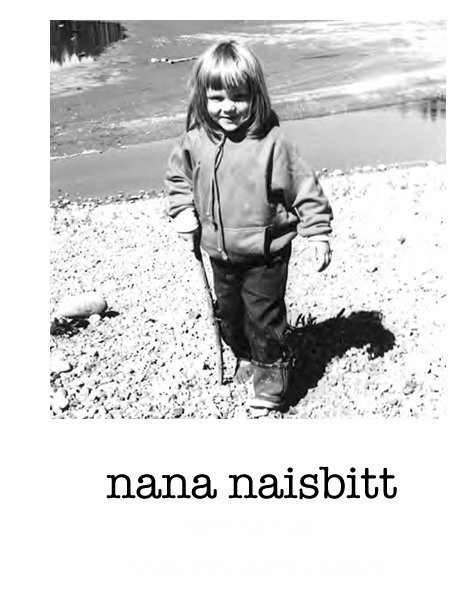 Although Nana Naisbitt graduated from the University of Chicago with Honors in 1984, her path through college was anything but traditional. To complete her thesis for an Asian History B.A., she decided to adventure to Japan with little cash in hopes of finding a Japanese family she could live and work with. Following a lead of an available teaching position in a small town in southern Japan, she found the Shimomura family who welcomed her into their home, farm, and village. Her experience in Japan built upon her unconventional high school education at Metro High School in Chicago, a "school without walls." At Metro, she studied writing with editors of Playboy Magazine in their corporate conference room; animal behavior at the Lincoln Park Zoo; astronomy with a PhD scientist at the Adler Planetarium; and law in the courtrooms of Cook County.
Inspired by her high school education with professional mentors, Nana pioneered an acclaimed internship program in the Telluride, Colorado region in 1999. Since then, she has sent more than 60 students on individually designed internships to Cambridge, Washington DC, San Francisco, Germany, Ecuador, Nepal, and more. Institutions have included Harvard University, Stanford University, the Smithsonian Institution, University of Chicago, California Academy of Sciences, New York University, Emory University, and more.
Moved to help her interns further their studies, she has helped scores of students gain admission to their reach schools, whether undergraduate or graduate school. After 14-years of helping students on a part-time basis, Nana decided to form Chalkboard officially and devote her energies full-time. A crucial piece of the puzzle is helping students and their families finance college affordably, a pursuit Nana is passionate about. Annually, Chalkboard students are awarded millions of dollars in grants and scholarships.
Nana has been an active champion of science since 1998 – writing, hosting public events, and educating youth. She has organized and hosted more than 150 public science forums and has contributed pieces to TIME Magazine, Fast Company, Whole Earth Catalog, among other publications. She has appeared on the Lehrer News Hour, the BBC World Service, and NPR among other broadcasters, and has spoken at venues throughout the world including the 92nd Street Y, the National University in Taiwan, The Commonwealth Club in San Francisco, Peking University, the Smithsonian Institution, and the California Academy of Sciences.
Nana was named the first executive director of the Telluride Science Research Center in January 2007 after managing TSRC for four years prior as the executive director of Pinhead Institute, a Colorado science education non-profit and a Smithsonian Affiliate, which she founded.
While director of TSRC, Nana facilitated its growth from 90 participants in 2002 to 1,520 participants in 2014. The number of annual meetings grew from seven in 2002 to 58 in 2015 under her leadership. TSRC hosted its first international meeting in France in 2014, which Nana co-organized. Graduate-level summer schools, conferences, and winter meetings were established at TSRC during her tenure, none of which occurred prior to her leadership. Nana grew the reserves of the organization from $15,000 in 2002 to $950,000 in 2014.
Nana was given the title "Smithsonian Research Collaborator" in 2000 for her writings on natural history and was a member of the Encyclopedia of Life Steering Committee formed by the Smithsonian National Museum of Natural History in 2004. She was instrumental in catalyzing and organizing the Encyclopedia of Life Symposium in Telluride in February 2004, editing the white paper that formed the basis of the $25 million dollar MacArthur Foundation grant awarded to the Smithsonian in partnership with Harvard University and the Chicago Field Museum in 2007 to launch the Encyclopedia of Life project.
In 2002, she partnered with the California Academy of Sciences to produce a public forum to help frame the scientific, ethical, and philosophical debates surrounding emerging genetic technologies. In May 2000, she designed and moderated multiple forums, entitled "Human Genome Human Being," in Beijing, China, in cooperation with Peking University and the Link Foundation. With her father John Naisbitt and artist Douglas Philips, she wrote High Tech High Touch (Broadway Books, 1999), which focused on the impact technology has on human society, and was translated into 12 languages.
Raised in the Midwest flatlands, but now living in Durango, Colorado, she is a perpetual beginner at more extreme mountain sports like ice climbing and mountain biking, but likes to think she excels at hiking. She began traveling independently at 16 with her 17-year-old sister and has since explored nearly 60 countries.