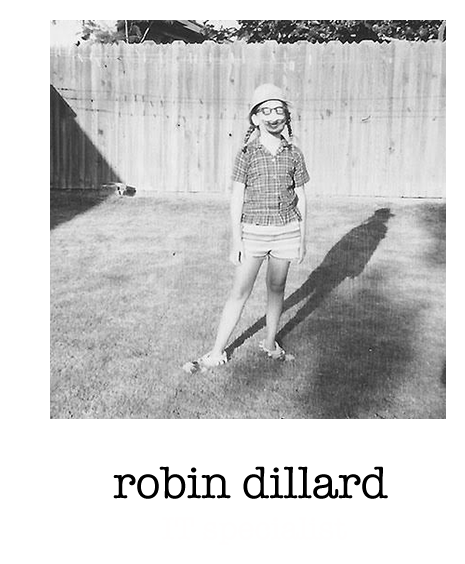 Robin Dillard is an information technology professional with more than 20-years experience in application and web development, project management, and training.
Earning the distinction of Summa cum Laude, Robin earned her Bachelor of Business Administration in Management Information Systems from Texas Tech, along with a minor in Technical Communications. She went on to earn a Masters of Science in Business Administration from Texas Tech with special honors. She has worked as an Oracle applications developer, a project manager for a program funded by a National Science Foundation grant to recruit and retain women as university professors, and as a web developer for multiple businesses. She has received numerous work-related awards. After spending several years in Austin's hi-tech corporate world, Robin worked as the Code Goddess for San Jose-based web development company, WEBDOGS and is now Chalkboard's IT specialist, web developer, and consultant. Robin will guide you through any tech challenges associated with the application process. In Austin, she served as application and tech support to engineers. Yikes! Explaining things clearly and easily to students and their families is easy for Robin.
She has been involved with music and performing arts for many years, serving on several boards, producing sound recordings for local musicians, and designing and building costumes and props for area theatre and ballet company productions. She also worked as a stagehand and costumer for Metallica, Reba McIntyre, Hello Dolly! with Carol Channing, and Riverdance.